FindLaw.com's Team
Learn about the editors, writers, and others who work hard every day to provide accessible and free legal information to audiences across the country.
Jim Schonrock
Vice President, Product and Business Development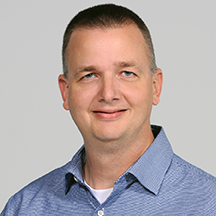 Jim Schonrock is responsible for enhancing FindLaw's solutions so they continue to deliver exceptional results and service to consumers. One of his primary focus areas involves leveraging customer and marketplace knowledge to support solutions that allow FindLaw's customer experience to consistently meet or beat expectations. In 1995, Jim joined Thomson Reuters, where he has served as FindLaw's senior director of product management and director of operations. He has brought numerous client development solutions to market while also managing and optimizing existing products to deliver optimum value. He has experience executing successful channel launch strategies, partnering with a nationwide sales force to drive product growth. Jim received his MBA from the University of St. Thomas and a B.A. in history from the University of Minnesota, Twin Cities.
Sean Sands
Executive Editor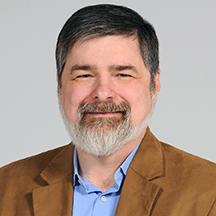 Sean Sands is responsible for the day-to-day operation of FindLaw.com, LawInfo.com, and Abogado.com. Sean has worked for FindLaw since 2008, where he has partnered with and managed multiple teams responsible for providing access to legal services and information. Sean has written numerous articles and white papers on web content strategy in the legal marketplace and has been a speaker on the topic at legal conventions nationwide. Before joining FindLaw, Sean ran a marketing agency supporting small-business professionals and was a freelance contributor to technology publications and websites.
Ally Marshall, Esq.
Managing Editor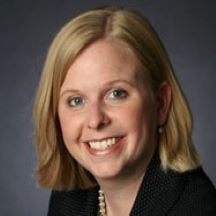 Ally Marshall has over a decade of practice experience as both an attorney and a small business owner. She left a successful practice to invest her efforts and energy in helping other attorneys succeed in their practices. Many lawyers feel called to serve and Ally is no different. Supporting the growth of the profession and the well-being of her fellow lawyers is a large part of her work as the managing editor for FindLaw for Legal Professionals. In addition, Ally is passionate about improving access to justice. She pursues this passion through her editorial leadership of LawInfo.com, which connects consumers with free legal information and resources.
Bridget Molitor, J.D.
Managing Editor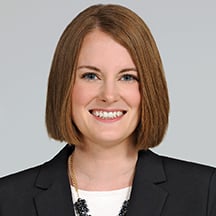 Bridget Molitor oversees FindLaw.com's Learn About the Law and State Law article content. With over a decade of experience in legal content strategy, writing, and editing, Bridget has published thousands of stories covering a wide range of legal topics. Bridget holds her law degree from the University of St. Thomas School of Law in Minnesota, where she was the editor-in-chief of the University of St. Thomas Law Journal. She is living out her passion for helping others by providing accessible legal information to the public.
Kit Spielberger
Managing Editor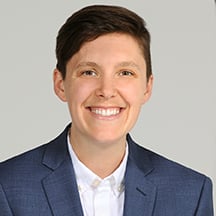 Kit Spielberger manages the consumer blogs on FindLaw.com and the content on Abogado.com. Since 2007, Kit has worked in editorial roles in journalism, legislative research, and legal content strategy. Kit has served as managing editor for a regional weekly newspaper, provided nonpartisan research to the Alaska State Legislature, and developed content strategies for law firm websites nationwide. Kit holds a degree in linguistics and cognitive science from Pomona College in Claremont, California, and continues to pursue a lifelong passion for global languages and literature.
Joseph Fawbush, Esq.
Senior Legal Writer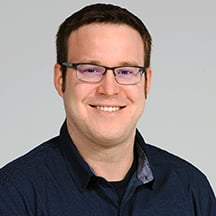 Joe Fawbush keeps legal professionals informed on recent developments in the law, firm management, marketing, and attorney wellness, among other topics. Joe also produces and co-hosts FindLaw's Don't Judge Me podcast. A professional writer and legal marketer for the last decade, Joe has helped hundreds of small and mid-size law firms across the country connect with the right audience. He has represented clients in immigration matters, estate planning, and tax controversies. Joe is a graduate of St. Olaf College and the Mitchell Hamline School of Law. He is licensed in Minnesota.
Andrew Leonatti
Senior Legal Writer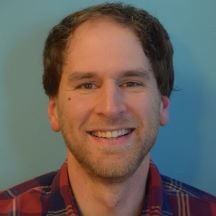 Andrew Leonatti contributes content to consumer blogs on FindLaw.com and across LawInfo.com. An experienced writer and editor, Andrew spent the early part of his career as a reporter on Capitol Hill in Washington, D.C., learning the ins and excruciating outs of the legislative process. He has been at FindLaw since 2011, producing content and developing online marketing strategies for hundreds of clients across the country. Andrew holds degrees from Saint Louis University and the University of Illinois. As much as he loves what he does, he'd also love to be talking to you about Pearl Jam and Star Trek.
Jonathan Calvopina
Legal Writer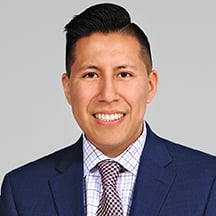 Jonathan Calvopina edits articles and creates content in Spanish for Abogado.com and its social media channels. Jonathan has worked in different communications roles over the past ten years, from TV production and post-production to journalism and writing for a news website for the Twin Cities Hispanic community. Jonathan holds a bachelor's degree in communications with a minor in advertising from the International University of Ecuador in Quito, where he is from. He became a U.S. citizen in September of 2019.
Richard Dahl
Legal Writer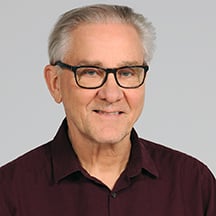 Richard Dahl, who primarily provides content for FindLaw.com's consumer blogs, has many years of writing and journalistic experience. A Minnesota native, Richard lived for a number of years in Boston, where he began focusing his work on legal journalism. He was a staff writer on state and national legal publications there before venturing into the world of freelancing. Working on his own, Richard again concentrated on the world of law, writing for legal publications, law firms, and law schools. He returned to Minnesota in 2016 and joined FindLaw in the summer of 2019.
Steven J. Ellison, Esq.
Legal Writer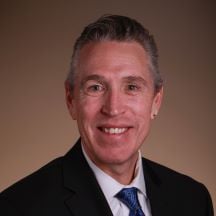 Steve Ellison joined FindLaw in 2021 and writes for FindLaw.com's Learn About The Law and State Law article sections. He received his law degree from the University of Minnesota, where he was on the Minnesota Law Review, then clerked for Chief Judge Harry H. MacLaughlin of the United States District Court for the District of Minnesota. He has had a 30-year career in Chicago and the Twin Cities as a business lawyer and litigator, with a focus on complex civil litigation, product liability litigation, and contract negotiation and litigation. He taught legal writing as an Adjunct Professor at DePaul Law School and the University of Minnesota Law School. He is currently pursuing a master's degree in English from the University of St. Thomas.
Laura Temme, Esq.
Legal Writer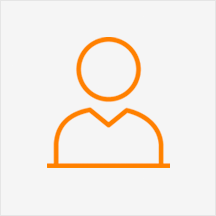 Laura Temme is a legal writer for FindLaw's Legal Professionals site and a co-host of FindLaw's Don't Judge Me podcast. She acquired her J.D. from Mitchell Hamline School of Law in Minnesota, where she was an executive editor of Cybaris®, an Intellectual Property Law Review. Before law school, Laura wrote for online audiences in various capacities, including local government. As a lawyer, she has worked with artists and arts organizations on copyright issues, contracts, and licensing. Her favorite legal areas to cover are intellectual property, free speech and other civil rights cases, politics, and lawyer antics.
Sofia Bello
Social Media & Community Manager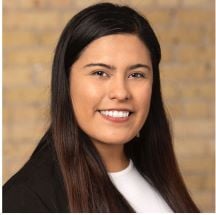 Sofia Bello is the Social Media and Community Manager for FindLaw.com, Abogado.com, and LawInfo.com. After graduating from Augsburg University in 2019 with a double major in business management and marketing, Sofia knew that she wanted to work in a space that allowed her to use her creativity and love for social media while feeling like she was fulfilling her purpose. Sofia is passionate about serving others through the power of digital marketing. She has worked with churches and small consulting firms, and has helped with the publication of a book.
Brett Lindenberg
Lead Digital Marketing Strategist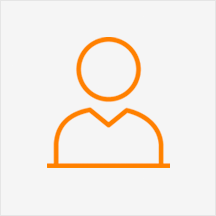 Brett Lindenberg digs into the data to understand how visitors engage with legal content on FindLaw.com. Since 2007, he's held various digital marketing roles from content writer to paid search manager. Brett holds a bachelor's degree with an emphasis in journalism from the University of North Dakota.
Can't Find an Author?

Please visit our Contributing Authors page for more biographies.
FindLaw.com has been a leading provider of online legal information since its inception in 1996. Over the years, many talented professionals have created articles, blogs, videos, and other content for the site.  All our authors, including former authors, are attorneys or writers who specialize in legal content. Learn more by visiting our About Us page.
Company Overview
Contact Us
Advertising